5 DIY feature wall ideas for that special room in your home
March 10, 2021
Looking for feature wall inspiration? Here are five creative options you can do yourself.
If you are looking to add some extra flair to a room in your home and want an option that is both economical and easy to execute, a feature wall is a great addition.
Feature walls, also known as accent walls, can add colour and character to a space and there are a variety of options to choose from to suit any taste and budget.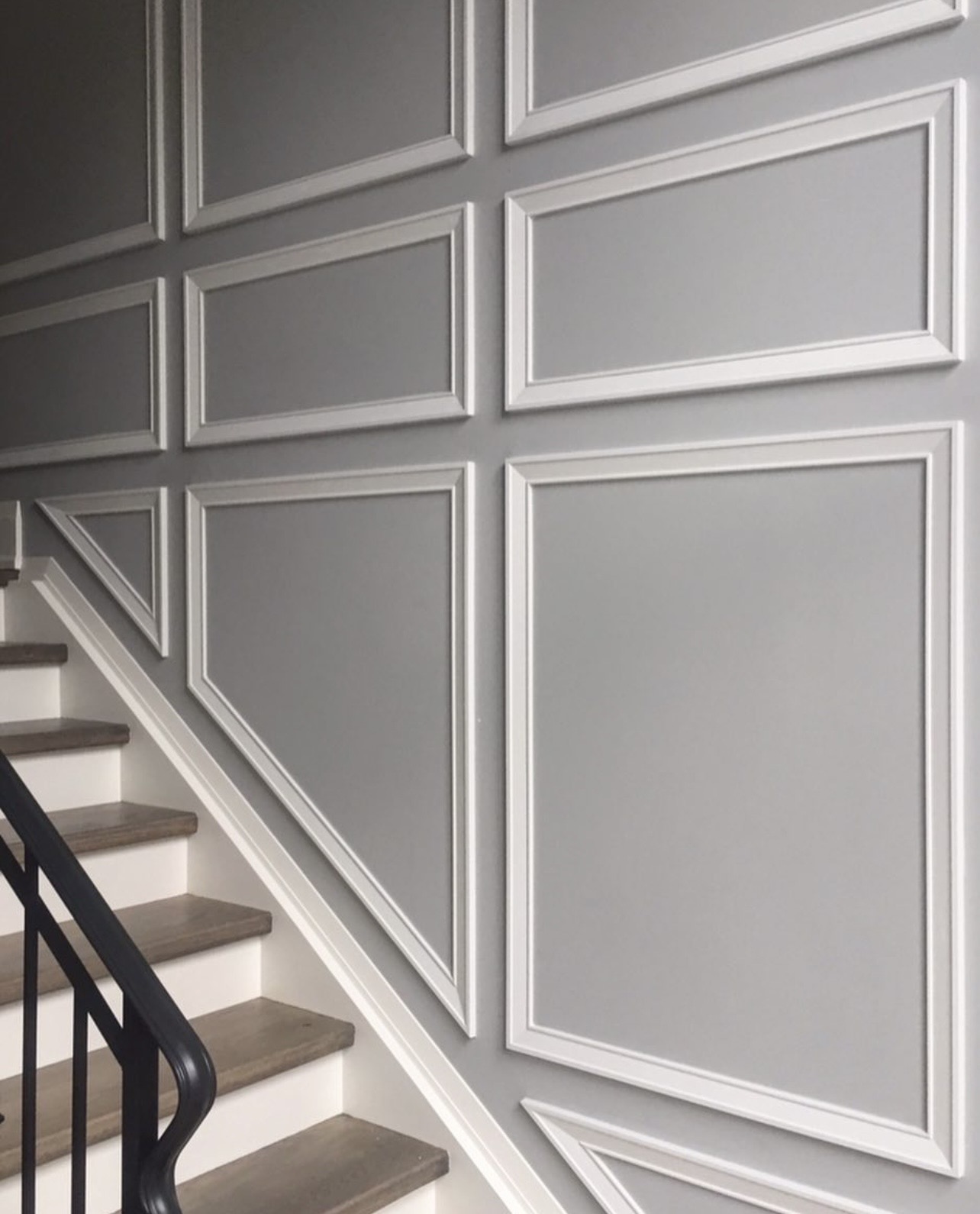 Here are five do-it-yourself feature wall ideas to get you inspired.
Wallpaper or wall murals
Selecting wallpaper for your feature wall is a great way to elevate a room on a budget. Wallpaper is a cost-effective way to transform any space in your home with the colour, style and imagery of your choice, whether it be a favourite landscape, an abstract pattern, or anything in between.
Wallpaper can be composed of paper, foil, fabric, fiberglass, bamboo and a number of other materials, but most often, homeowners will opt for vinyl.
Vinyl wallpaper is durable, long-lasting, easy to clean and resistant to water and humidity. It also comes in a variety of textures and can hide small wall imperfections.
Depending on a person's patience or skill level, they can choose from unpasted, pre-pasted (just add water) or self-adhesive (peel and stick) wallpaper. Self-adhesive wallpaper, while easiest to remove, tends to offer less longevity.
Wall planks and panels
Wall panels have made a comeback – and they've come a long way from the wood paneling of the 1960s.
Wall planks and panels can really make a space pop. A wall panel project will range in cost, depending on the aesthetic and materials chosen, as well as the size of the wall.
Wall planks come in a number of materials but are typically made of wood, MDF or synthetic that mimics the look and feel of a variety of textures such as stone or brick.
Biiibo's catalogue offers more than a dozen sustainable and ethically-sourced modern and rustic wood plank options from local Ontario business Ellowood.
Wainscoting
Wainscoting provides a classic, centuries-old look that continues to age gracefully. This decorative millwork is timeless and elegant and can be used on the lower half of a wall, or can be continued to the ceiling for a grand look.
Common wainscoting styles include raised panel, flat panel, overlay, and board and batten.
Biiibo has partnered with Trim Depot to provide the best in millwork and offers several wainscoting options for homeowners to choose from.
Tile
Wall tiles can make for stunning feature walls in a large or intimate living spaces.
Tile choices include ceramic, porcelain, glass, and natural stone and depending on the size and blend, homeowners can decide from an endless number of aesthetics (and prices).
Ceramic or porcelain tiles are most common choices for wall tiles, however porcelain is more durable and damage resistant than ceramic. Glazed tiles, commonly used for subway tiles, are typically ceramic or porcelain.
Glass tiles are a durable and water resistant option and, because of this, they make for great backsplashes. However, with some creativity, they can be used beyond the the kitchen and bathroom.
Natural stone wall tiles add warmth to a living space and make for eye-catching accent walls for TVs or fireplaces. This type of stone, while beautiful, requires maintenance and needs to be sealed well for longevity.
Decals
Wall decals are a quick and easy way to add some life to your walls. Whether it is a graphic, lettering or a bold logo, there are endless ways to personalize your space. Usually made of self-adhesive vinyl, wall decals are affordable, easy to install and easy to remove, if you are looking to change things up every so often.
---