5 reasons to choose Biiibo for last-mile delivery
November 9, 2020
Biiibo offers on-time, under budget building supply deliveries in Toronto, the GTA and beyond
At Biiibo, we have one collective goal: to provide customers with a last-mile delivery service they can count on.
Our staff knows firsthand how much time and money can be wasted when last-minute materials are required at a job site, which is why we have created an on-demand delivery platform you can rely on – and a 2-hour guarantee.
Whether you need building materials or supplies for a commercial job, a home renovation project, or anything in between, here are 5 reasons to make Biiibo your last-mile delivery company of choice.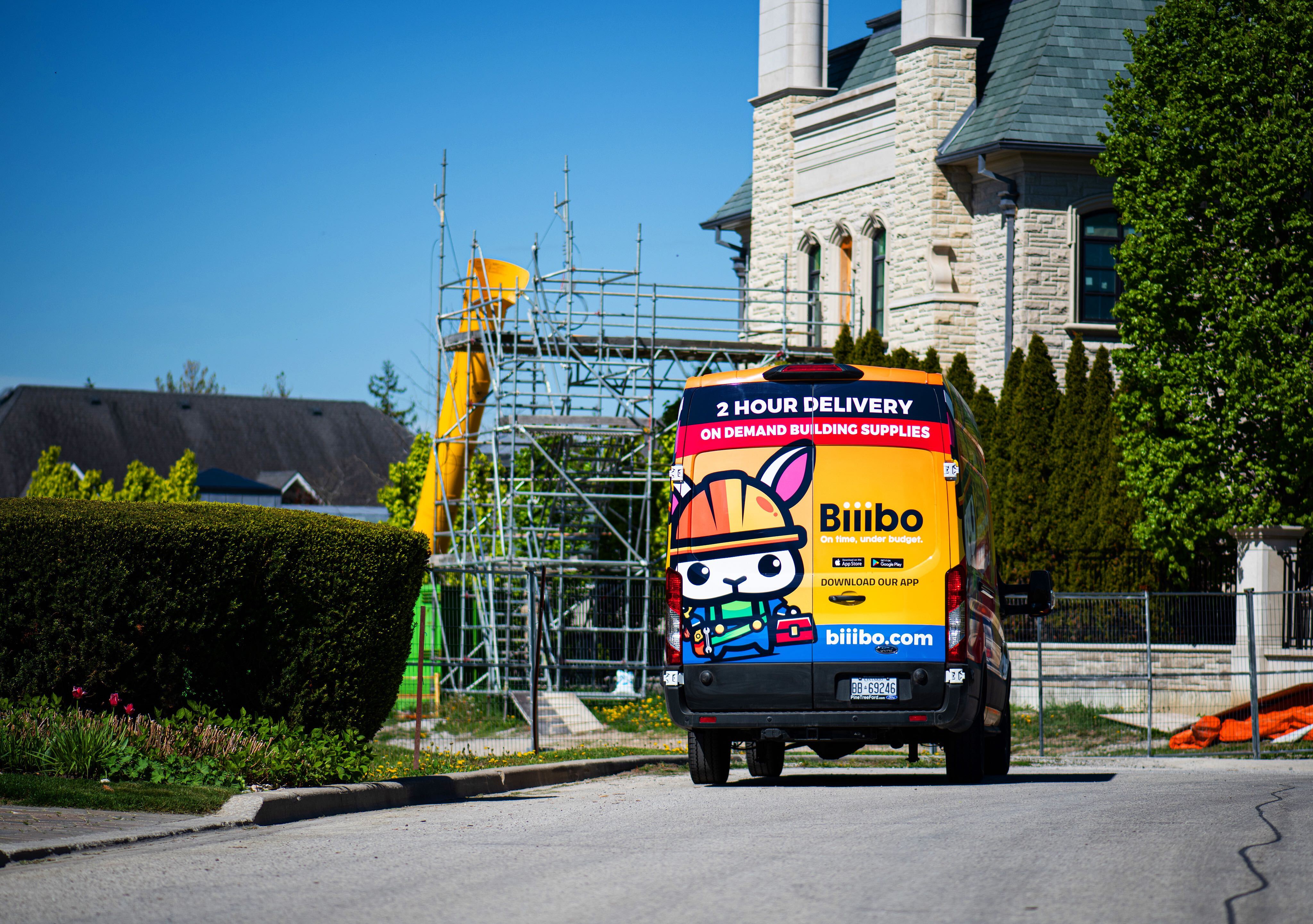 Time and money saver
Using Biiibo means you can rest easy that your tradespeople can stay focused and productive while we get them the supplies and materials they need to do their job – all within 2 hours of making the request.
There's no need to spend time making a last-minute run for materials or worry that the supplies you need may not be in stock.
At Biiibo, we know how frustrating that can be. Our platform offers a more time- and cost-efficient means to get those materials to your site – and fast.
Stock on demand
Biiibo staff can pick up and deliver even the most unconventional of supplies, but we also have our own stock on demand, including lumber, drywall, paint, moulding and millwork, windows and doors, plumbing, flooring, and more.
We know these days lumber shortages across the province can put a strain on building operations, but with Biiibo you don't have to rely on hardware stores or lumber yards.
Biiibo has pressure-treated wood, plywood, framing lumber and more, in stock and ready to go.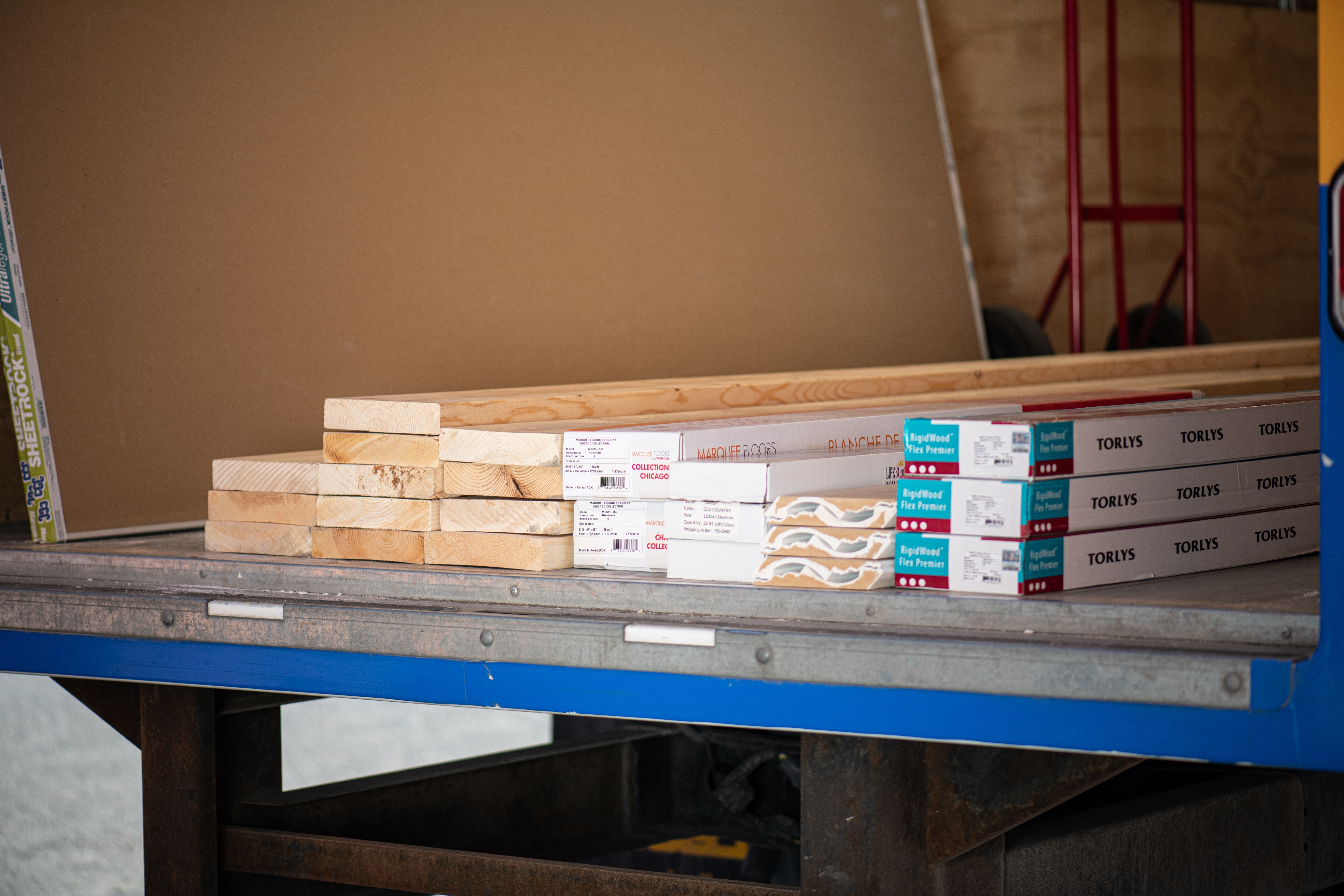 User-friendly app and website
You can access Biiibo via our user-friendly app, available through the App Store or Google Play, and our easy-to-navigate website if apps just aren't your thing.
With the click of a button, you can rest assured your materials will be right where you need them in under 2 hours.
Membership benefits
Signing up with Biiibo PRO will get you an unlimited number of free same-day deliveries, 50% off express deliveries, monthly activity and accounting reports, PRO discounts, and access to exclusive offers.
Interested in seeing it for yourself? Click here to sign up and realize the time and money savings today!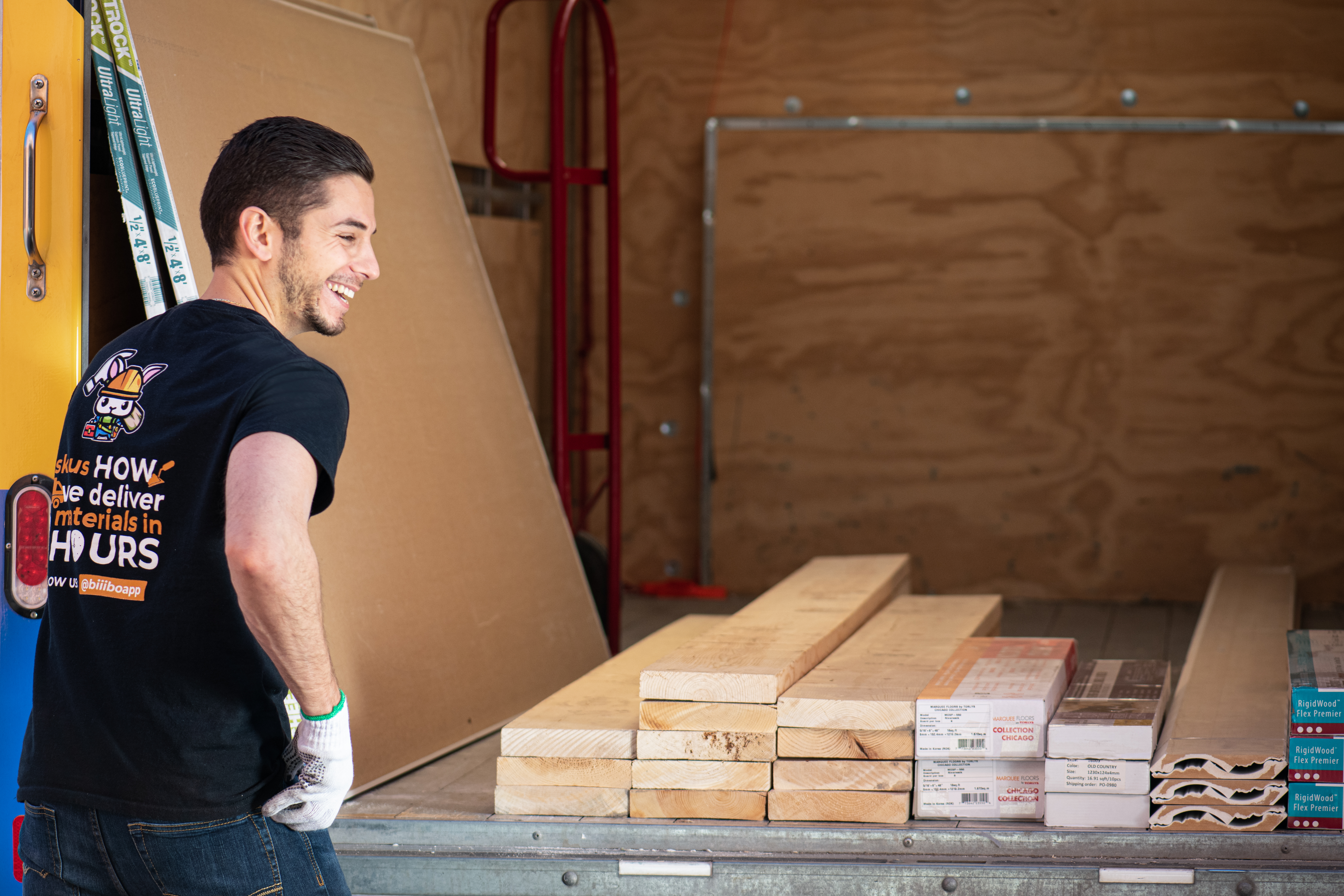 Customer-oriented mindset
At Biiibo, we treat our customers like family.
Choosing Biiibo as your last-mile delivery service means a seamless experience, working with our friendly staff who will ensure a fast and reliable process from the time you open our app or website, to the time our driver pulls up at your location.
No fuss. No hassle. Just on time and under budget.
---