How do I choose the right lumber for my home project?: Ask Biiibo
December 5, 2020
Biiibo can help customers find the perfect type of lumber for any home construction project
For homeowners looking to take on their own home lumber projects, learning to choose the right kind of wood for the job is critical.
At Biiibo, we can help with that task. Our online catalogue allows customers to choose from a number of lumber options including cedar, engineered lumber, framing lumber, pine, poplar, oak, maple, pressure treated lumber, sheetgoods and shims.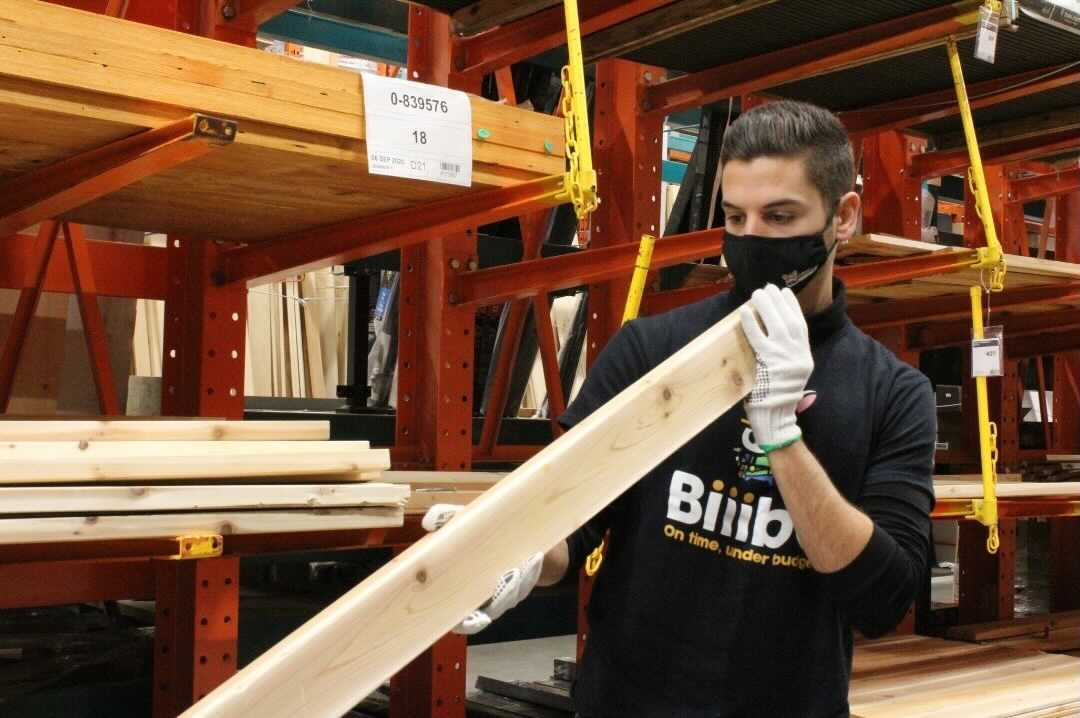 Here are some general tips for exterior and interior projects.
Outdoor projects
For the vast majority of outdoor projects, pressure-treated lumber will be a necessity. This type of lumber has preservative properties, which provide durability and longevity in instances where the wood will be exposed to moisture on a regular basis.
This is absolutely crucial for any posts (i.e. deck, fence posts) that will be set in concrete, as pressure-treated wood will not rot or compromise the structural integrity of your project.
This means pressure-treated wood is a perfect option for decks, pergolas, fences, gazebos, wooden boardwalks, accessibility ramps and much more.
Another low-maintenance option for decking is the use of engineered or composite wood, which unlike regular wood, is smooth, will not rot, and only expands and contracts minimally during weather changes. Composite has a long lifespan and will stay looking new for years to come.
That being said, some owners prefer a more natural aesthetic for certain outdoor projects. To achieve the natural look, and do so efficiently, it is important to consider softwood that is naturally able to resist decay or termite damage, such as cedar.
Indoor projects
For your indoor woodworking projects, you'll want to select woods like pine, poplar, cedar, oak or maple. These are ideal for building furniture, shelves, toys, art and all sorts of DIY projects.
The type of wood you choose will depend on your project type, preferred aesthetic, price point and comfort level.
For example, for any furniture that will be holding clothes, such as a dresser or wardrobe, cedar would be a recommended choice, as this wood is naturally resistant to moths.
However, if you are building a piece of furniture for a living space, and your aesthetic is more rustic, you may want to be working with oak. This type of wood is heavy, more durable and boasts an appealing grain and uneven texture.
For the most cost-efficient option, poplar can be used for smaller interior projects. It's great for beginners and works nicely with paint, nails and glue.
If you require advice on any of your home projects, our friendly staff at Biiibo are always happy to assist, and can be reached via phone, email or chat. Visit https://biiibo.com/contact to get in touch.
We are pleased to help answer your questions and get the items you need delivered to your door on time and under budget.
---