How to create an easy DIY wainscoting look with trim
April 1, 2021
Wainscoting is a great way to elevate a space in your home using trim moulding to add a sophisticated touch.
You don't have to be a trim carpenter to easily install some beautiful wainscoting in your home on a budget.
While there are an endless number of styles and methods to choose from, this option, often called "picture-frame moulding" wainscoting, is a great DIY option to achieve that classic look without breaking the bank.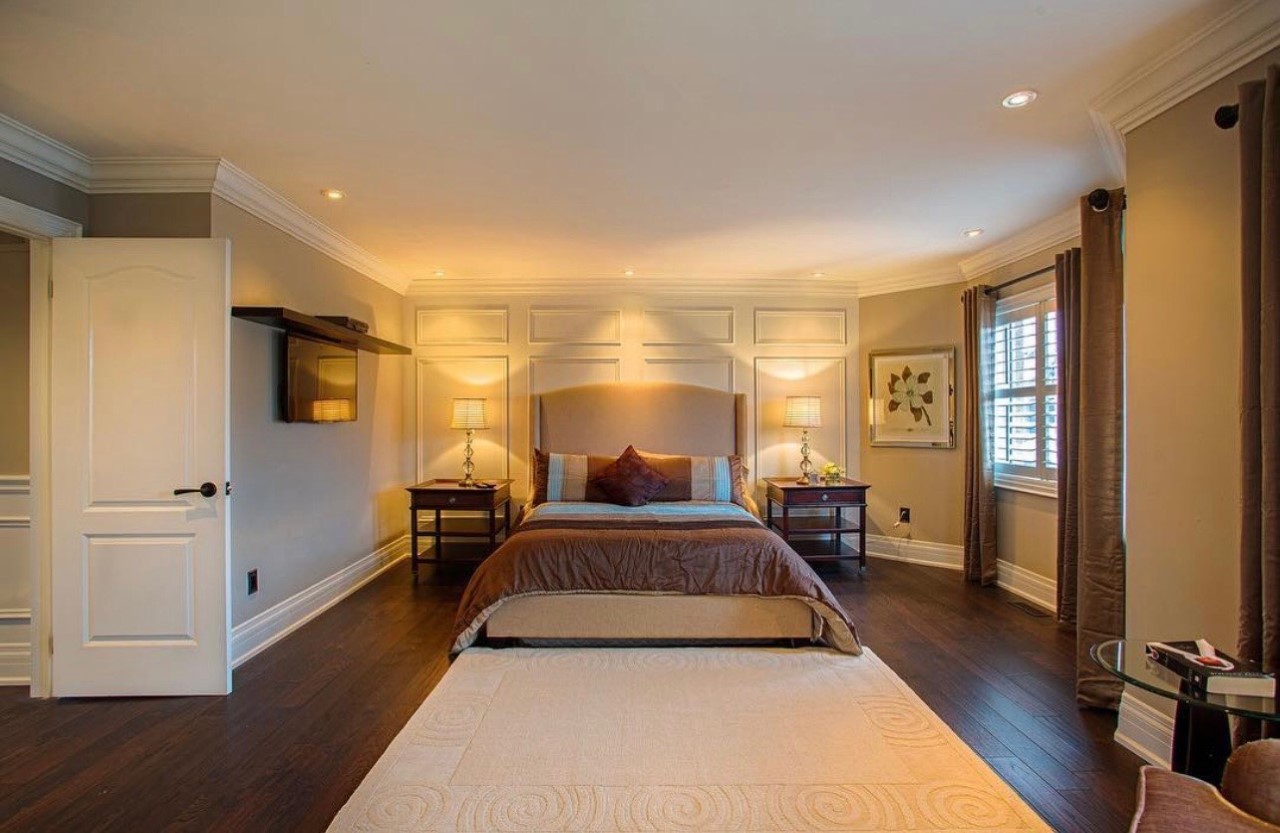 Style: "Picture-frame" wainscoting
Skill level: Beginner
What you'll need:
Panel moulding
Mitre saw
Tape measure and pencil
Nail gun
Wood glue
Sandpaper
Caulking
Nail filler
Paint and painting tools (optional)
Step One
The first step is to select the type of moulding that will be used to create your desired shapes (or "frames"). The most common type of moulding used for this job is panel moulding.
There are a number of styles to choose from to suit your taste. If you wish to browse some options, see Biiibo's selection here. Panel moulding trim types can be used for your wainscoting projects.
Step Two
Use your tape measure to measure the distance between the baseboard and your ceiling or crown moulding. Then measure the width of the wall.
This will help you decide your frame sizes. Remember you will need to leave a uniform space between each frame, as well as between the frames and the walls, ceiling and baseboard.
Use a pencil to mark the locations where your frames will be placed.
Step 3
Use the mitre saw to cut the moulding to your desired lengths. Make sure to set the saw to 45 degrees on the left or right side, depending on which angle you are about to create.
Step 4
Next, it's time to create those 90-degree angles by glueing the pieces of moulding together and creating your frames. For this, you will need wood glue.
Step 5
Once the frames are created, you can use the wood glue to first glue the frames to the wall in the desired positions before nailing them in with the nail gun.
Step 6
When the frames are nailed in place, use a nail filler to cover up the visible nails. At this time, any spaces between the joints can be filled using caulking.
Step 7
Once the filler is dry, you can sand and paint your frames to your desired colour.
---