What kind of drywall should I use?
January 12, 2021
Know your drywall: six types of drywall and their uses.
If you are new to drywalling and taking on a project, you will want to make sure you are getting the type best suited for your space.
Drywall goes by a variety of names, including plasterboard, wallboard or gypsum board. It is also commonly referred to as Sheetrock, which is a specific brand of drywall. These are all synonyms rather than different types.
Drywall boards are generally composed of plaster and paper. The type of drywall you purchase for a project will depend on the intended use of the area being drywalled. Choosing the right kind will ensure its longevity and ability to withstand different environments.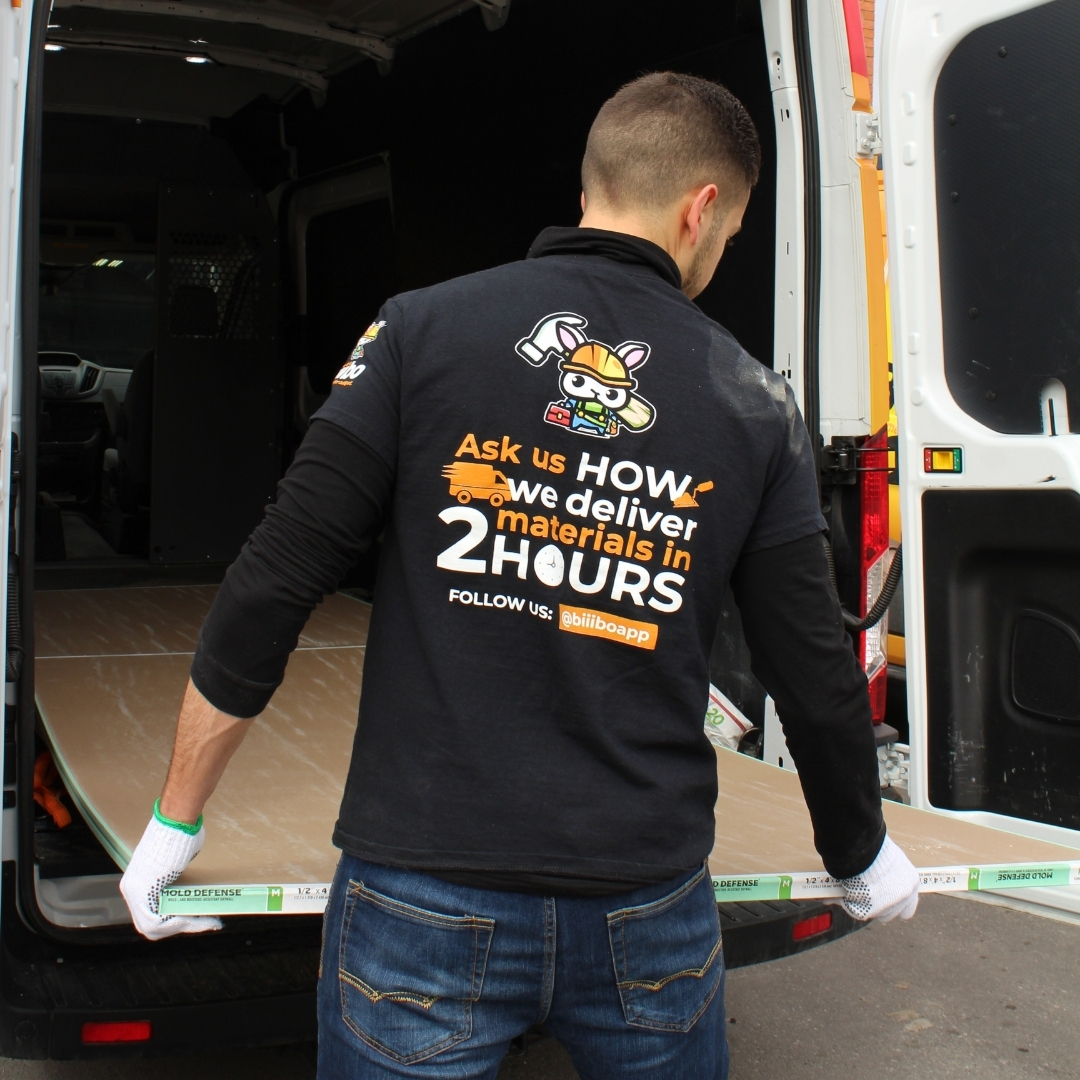 Standard drywall
Standard drywall is your typical option for residential construction and is commonly used for walls and ceilings. The thickness of the drywall selected will also depend on the use. For example, a homeowner may want to choose a thicker option for a ceiling where a heavy light fixture will hang. The standard thickness used for residential walls and ceilings is 1/2-inch drywall.
Green drywall
Green drywall is more costly than drywall and is mould- and water-resistant. This type is well suited for washroom walls and areas where high humidity is a concern, such as a laundry room. However, green drywall is not waterproof.
Blue drywall
Blue drywall is more costly than green and is more water-resistant as well. This type of drywall is better suited for washrooms and areas where a wall or ceiling may come into contact with water.
Purple drywall
Purple drywall, in addition to being water-resistant, is mould- and mildew-resistant. It also offers more protection against wear and tear and is less easily scuffed.
Sound-proof drywall
Sound-proof drywall is an ideal option for spaces where noise is a concern. For example, it can be used to separate office spaces or to drywall a music room.
Fire-resistant drywall
Fire-resistant drywall is composed of noncombustible fibers and is used for specific building projects in order to provide additional fire protection. It is commonly required by building codes to be used in garages, as well as apartment buildings and condominiums. While other types of drywall are known to be fire-resistant, this type is superior in preventing the spread.
Ready to Shop Drywall?
Biiibo offers a wide selection of drywall and cement boards for all your project needs.
Shop Drywall
Biiibo is committed to helping customers source the building materials they require for both residential and commercial construction projects. To learn about all the products offered by Biiibo, visit our online catalog or contact us for more information.
---