What you need to know about composite decking
Composite wood offers more durability and less maintenance, among other benefits.
---
While pressure-treated wood is still the most popular choice of material for deck building, composite decking is another option for that homeowner who wants additional durability and lower maintenance.
Here's what you need to know about composite decking to decide if it's the right choice for your home.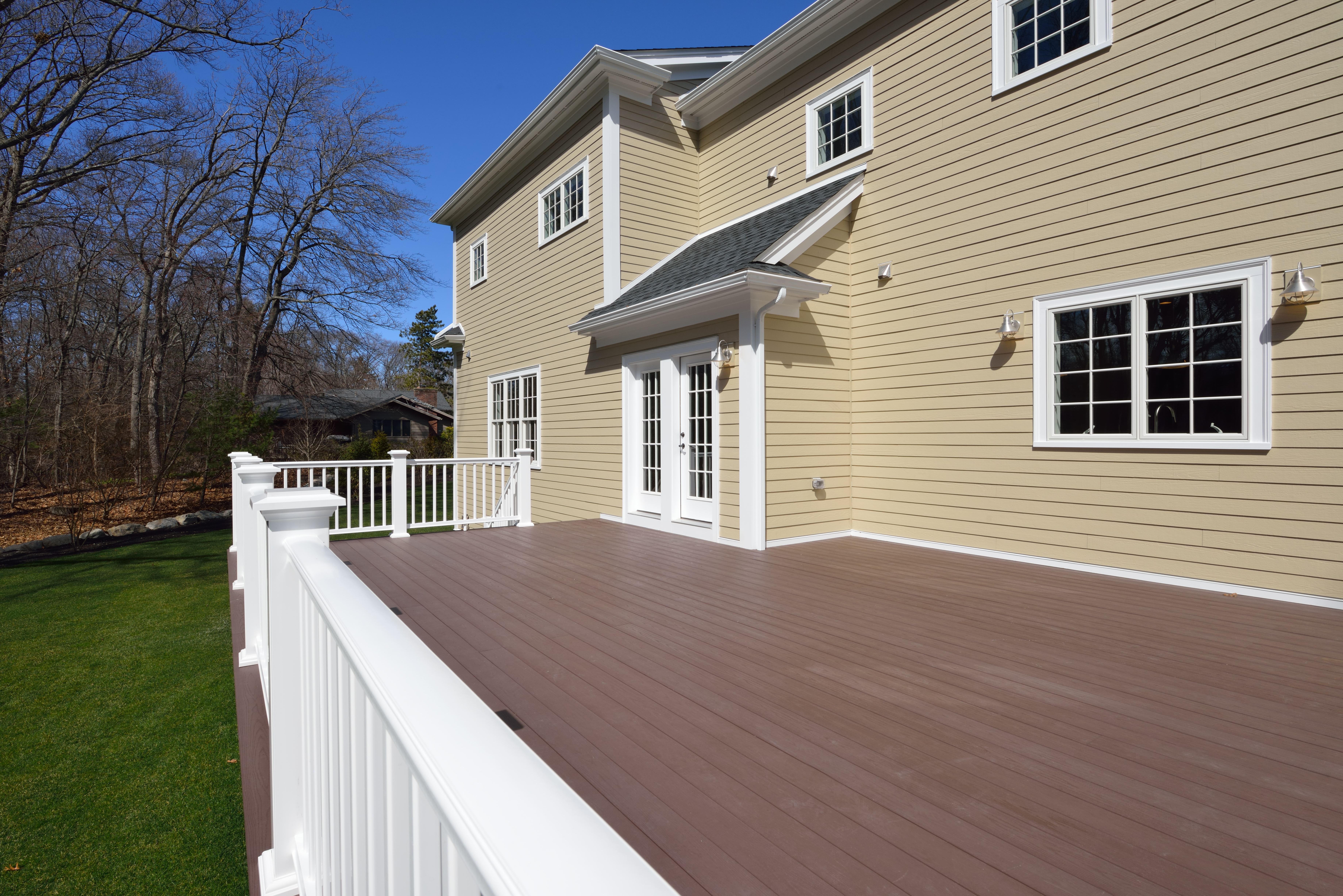 What is composite decking?
Composite deck boards are composed of a wood-fibre and plastic blend. While composite decking will provide a similar aesthetic to wood, unlike wood, it will not splinter or rot and is less prone to expansion and contraction throughout the different seasons.
Composite decking vs. traditional decking
Composite decking tends to be more expensive than pressure-treated or other wooden decking, but it has its unique benefits.
This product is much more durable, perfect for high traffic areas and if installed correctly, will last longer and look newer than wooden decks will over time. Plus, your family, friends and pets can walk on composite boards splinter-free, no matter the age of the deck.
Composite comes in dozens of colours and styles and will not require painting, staining or much upkeep. It's also easier to clean than traditional wood.
Is composite decking slippery when wet?
If you plan to put composite decking around a pool area and are wondering if it will get slippery when wet, rest assured that it is safe. Composite decking is textured and slip resistant so you can use it for your pool deck without worrying about any slips and falls, or significant wear and tear to your deck over the years.
For more information about composite decking, or to browse our selection, visit Biiibo.com.
---