Which type of flooring is best for my home?: Ask Biiibo
December 14, 2020
Biiibo can help you find the right flooring for any room, lifestyle and budget.
Choosing the right type of flooring for different rooms of your home is a personal decision for homeowners.
It involves a number of consideration factors from budget, to style, to colour scheme, to lifestyle and more.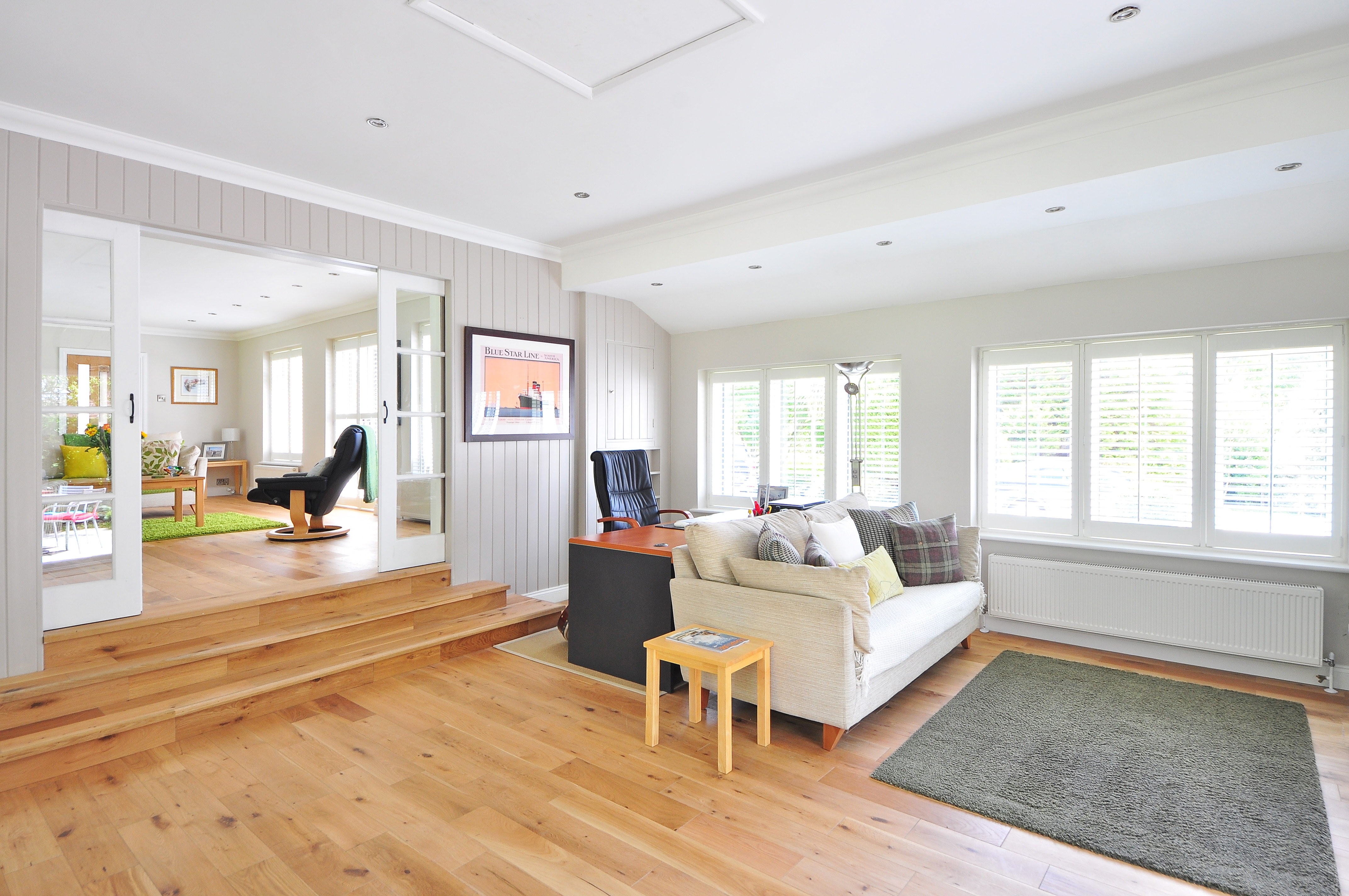 But no matter what your preference is, Biiibo can help you source the flooring to best suit your needs — and have it delivered right to your doorstep when you're ready.
Here's what you need to know
Choosing the perfect flooring for your room will depend largely on how the space will be used. For high-traffic areas like the kitchen, homeowners should opt for materials that are both durable and water resistant such as ceramic, natural stone or vinyl.
Ceramic, stone or vinyl will also be ideal choices for your bathroom or powder room and can be narrowed down based on the aesthetic you are going for as well as your budget. Stone will be your most costly option, whereas vinyl can still achieve a stylish look, while being most cost-effective.
Hardwood flooring is best for rooms where scratches and spillage are not as large a concern.
Hardwood is solid wood flooring that comes in a number of varieties including oak, maple, walnut, birch, cherry, cedar and more. You can choose unfinished or pre-finished options. While pre-finished ensures faster installation, unfinished is the preferable choice for homeowners who desire a custom stain.
As well, for big renovation jobs, installing unfinished hardwood and finishing it later ensures there will be no worries about damaging the floor in the process.
Homeowners with young children or pets may want to ditch hardwood altogether and opt for flooring that is more water resistant and scratch proof all across the board. Options like laminate and luxury vinyl are great alternatives to hardwood in this regard, and are less costly.
Engineered hardwood is also an option for a hardwood alternative that is more economical but provides the aesthetic of traditional hardwood flooring.
Engineered hardwood has a hardwood top layer, but layers of plywood beneath it. Aside from saving you money, this is a better choice for areas where moisture is a concern, such as a basement.
Other factors to consider
Coordination
When choosing different types of flooring for two rooms that flow into one another, such as a kitchen and living room or master bedroom and bath, you'll want to consider your overall colour scheme and style to make sure that the two materials will compliment one another nicely when side by side.
Also, the size of your space may play a role in whether you choose to have different flooring options for adjacent rooms. For example, in smaller homes, choosing one type of flooring that works well for a hallway, kitchen and living space can give your home the illusion of being larger.
Installation
Depending on the material and style of the flooring, your project can range in both cost and time for professional installation. This is another factor to consider when deciding which type of flooring is best for you.
Condos
When choosing flooring for a condominium, you'll want to note that hardwood is not a feasible option with a concrete subfloor. Condo owners who want a similar aesthetic are often required to choose flooring such as engineered hardwood, laminate or vinyl, which are glued, or floated, rather than nailed.
---