Make a Splash with Centura Tiles & Floorings
Create innovative, beautiful and unique interior spaces with top-of-the-line tile & flooring products.
Since its foundation over 80 years ago, Centura has maintained a clear, guiding mission: to provide clients the very best in wall and floor coverings.
Shop All Centura Products
Hexagon Tiles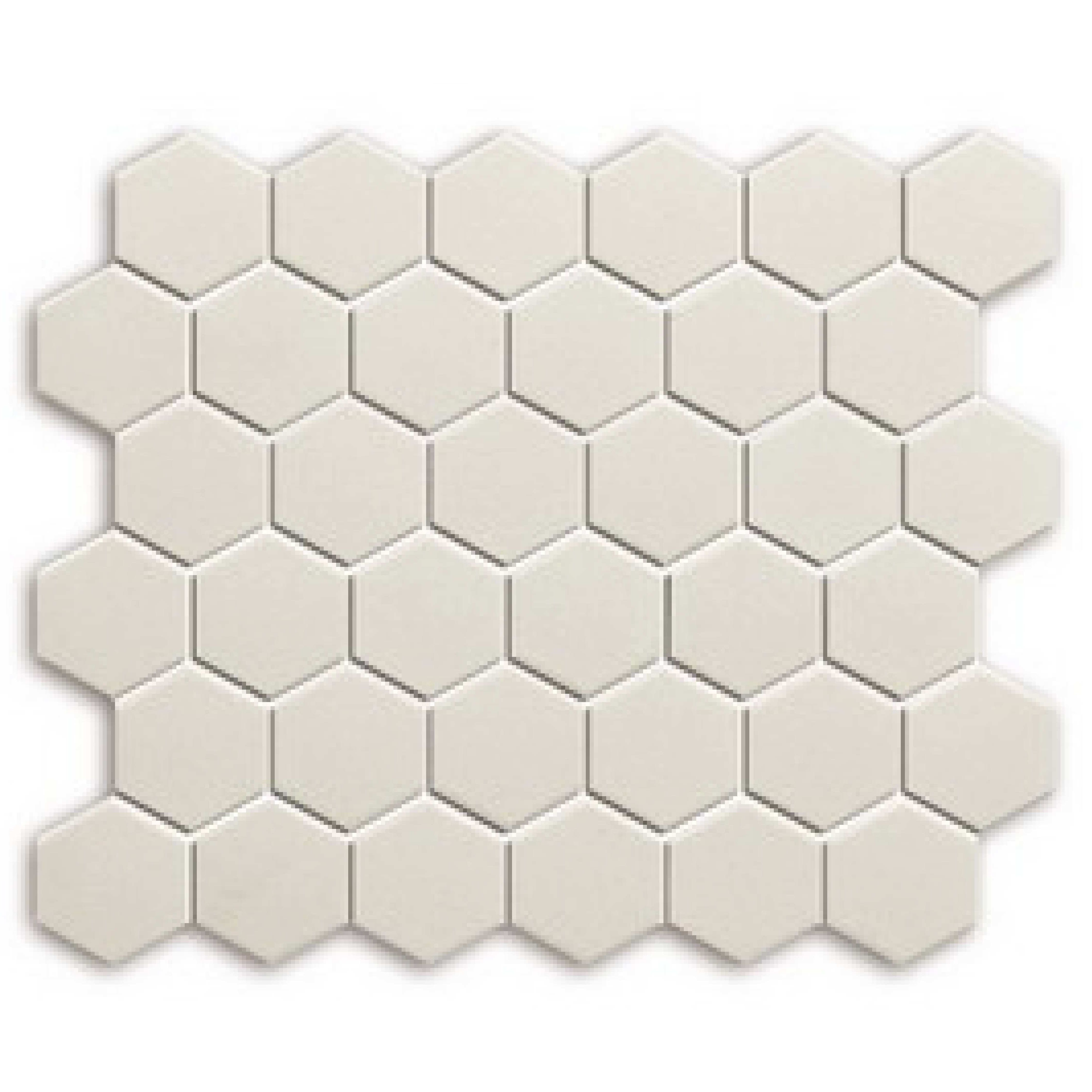 Bee Box Hexagon Mosaic - Colour: Off White
Versatile and Stylish Hexagon Tiles serve as great options across a myriad of rooms.
Hexagon tiles offer a variety of colours, materials, looks, and design options for every room and application. This is what makes this style of tile such a modern and popular choice.
Available in multiple finishes, with two prominent collections.
Shop All Hexagon Style Tiles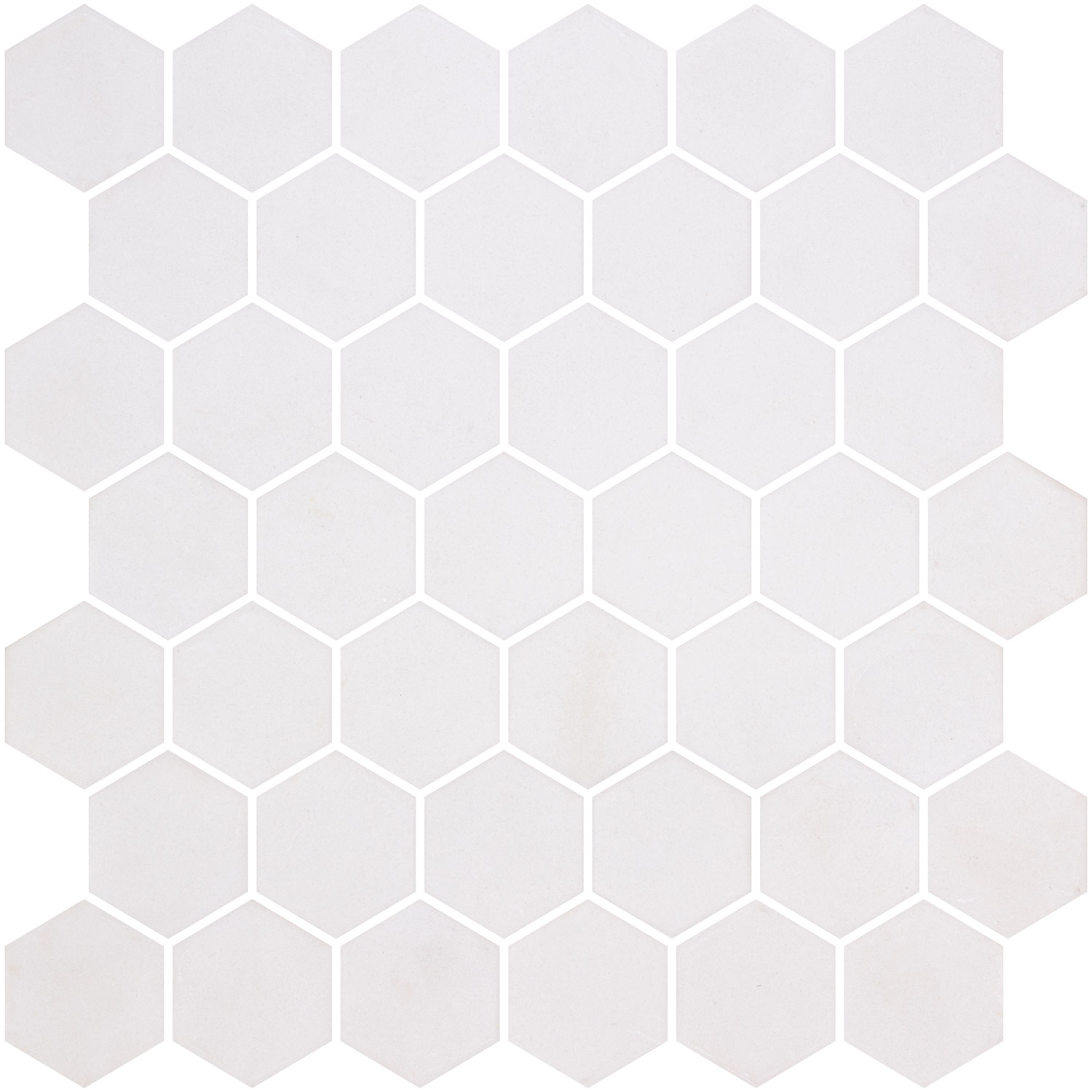 Natureglass Hexagon 2"x2" Mosaic Sheet - Colour: White
Nature Glass Hexagon Tile
Exquisitely homogeneous nuances. Colour shades in white and black available across two tile sizes.
Look and feel: Plain
Usage: Light Commercial, Wall

Discountinued - Sold Out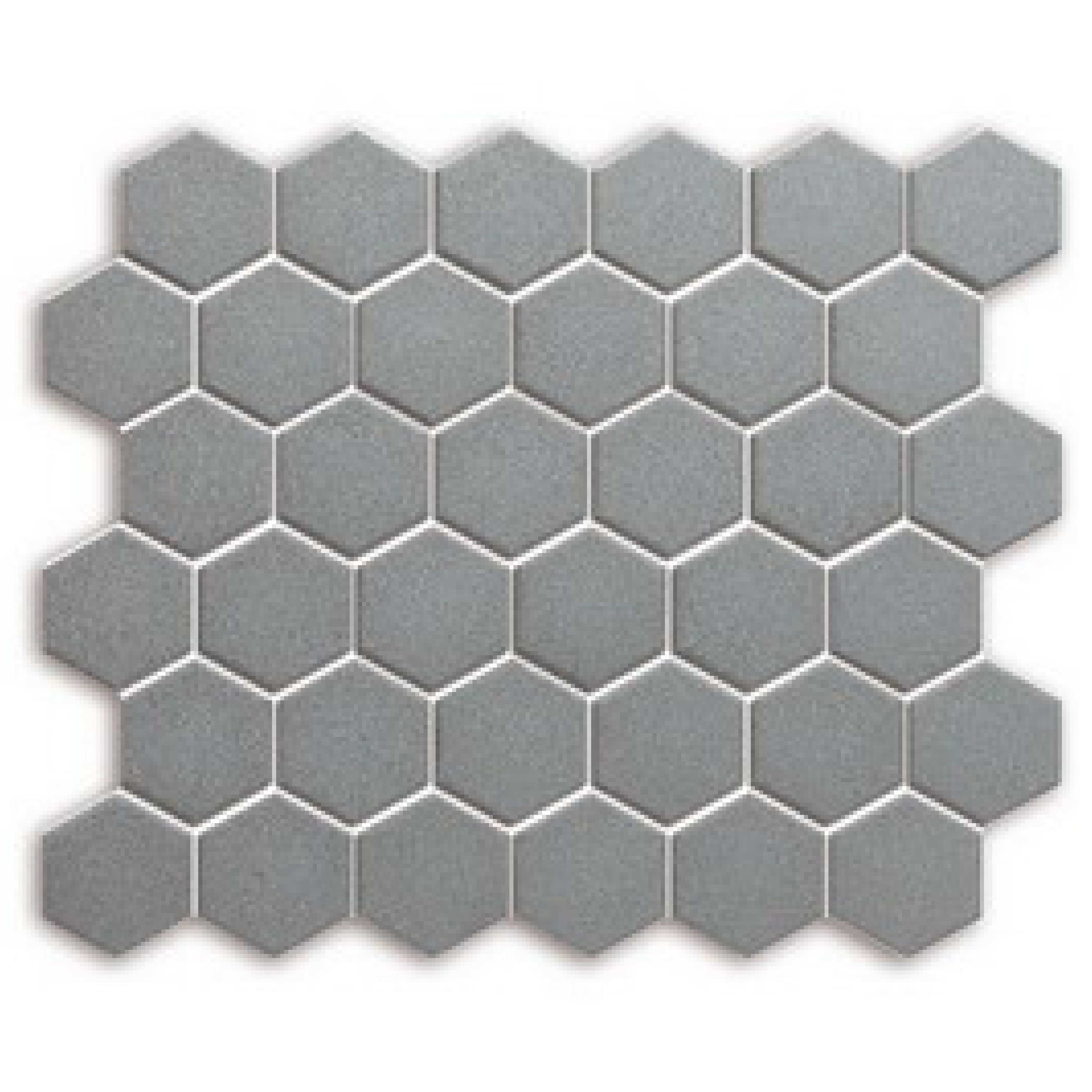 Bee Box Hexagon 12"x12" Mosaic Sheet - Colour: Charcoal
Bee Box Hexagon Tile
This one-colour matte hexagonal mosaic evokes the alveoli present in beehives. It fits well in simple and organic decors. Ideal for bathrooms!

Look and feel: Plain
Usage: Commercial, Light Commercial, Residential
Glazed

Shop Bee Box Tile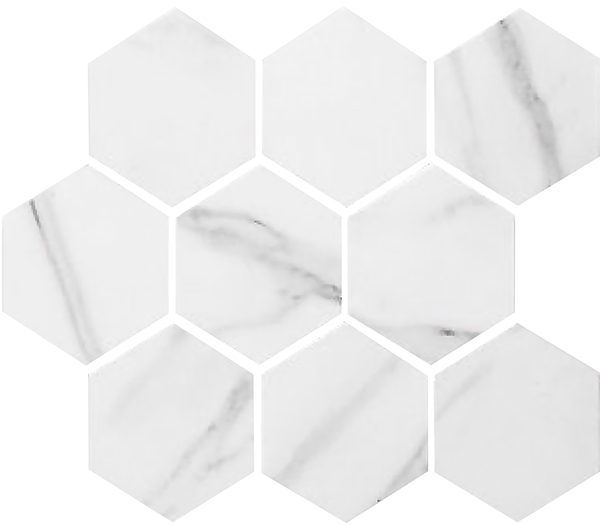 InkJet Hexagon 4" Mosaic Sheet - Colour: Calacatta
Marble InkJet 4in Hexagon Mosaic
InkJet Mosaics series is a mosaic of porcelain tiles available in two styles of marble and two stone replica.

Look and feel: Marble, Stone
Usage: Wall, Floor, Residential
Glazed

Shop Inkjet Marble Tile

La Riviera Wall Tile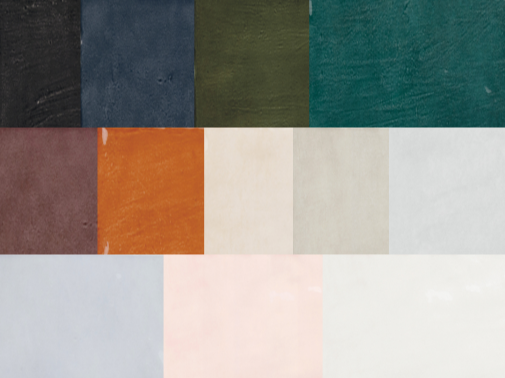 Centura La Riviera Collection
Glossy wall tiles in a rainbow of colors
La Riviera is a collection that takes you back to the settings of ancient Italian movies! Glossy tiles, with bright and original colors for a timeless universe. Depending on your choice of color, La Riviera will bring life to your walls and make your bathrooms and kitchens welcoming.
These wall tiles are ideal for bathrooms, kitchens, and so much more!
Look and feel: Plain, Textured
Usage: Wall, Commercial, Residential
Glossy

Shop La Riviera Tiles
View La Riviera Technical Data Sheet (PDF)